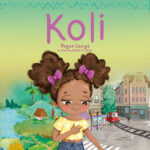 Hi There & Welcome!
Here at Happy Day Out our passion lies in crafting happy memories with the amazing children who fill our lives with joy! No matter life's trials, we choose to have a happy day.
Our fervour extends to nurturing children's love for literacy as well! We love to encourage kids to read and we love reading to kids.    If you're interested in having us visit your School, Kindy or Daycare for storytime, please contact us, as we would be thrilled to make it happen.  
We also do a family travel blog! Family travel is fun, right? Ok…we get it, travelling with kids can be a daunting prospect. It can be challenging and tests our patience, but for the most part, it is an exciting way to create happy memories together as a family.
Experts say travel expands a child's world, by making them more empathetic towards cultural differences and helping them adapt to changing situations. Share our travel journeys with us, by following our travel spotlight for tips on affordable family travel.
Discover Our Travel Spotlight!
Have a Happy Day Out with the wonderful children in your lives!
Take care,
Megan
"A happy childhood is one of the best gifts that parents have in their power to bestow"
~ Mary Cholmondeley ~
https://www.instagram.com/happydayoutwriter/